I read an article yesterday that said pizza places in Naples, Italy may be using
coffin wood
to bake their pizzas. And not new coffin wood either. Ueeewwwsed coffin wood. Mwooooooh Ha ha ha ha ha!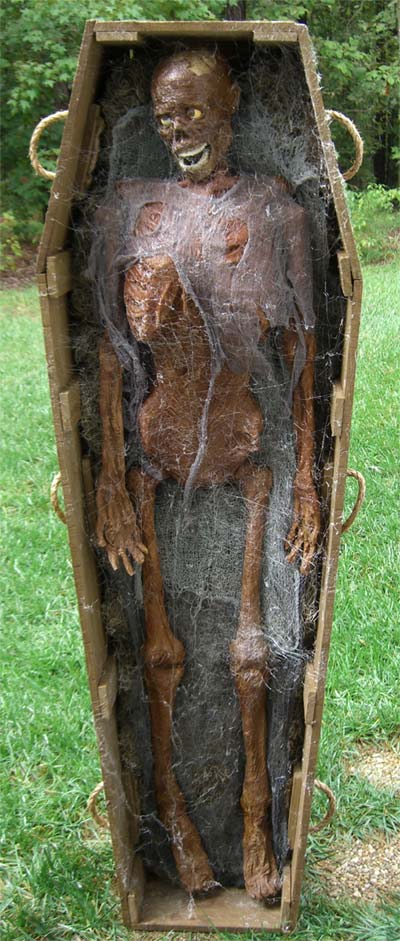 An Italian daily newspaper called Il Giornale said,
A gang might have set up a market for (dug up) coffins sold to hard-hearted owners of bakeries and pizzerias looking to save money on wood
That has to be one the dumbest idea since the
Ball Bra
. First of all wouldn't it be a lot easier, less incriminating and more super-naturally friendly to just illegally chop down some trees and sell that wood to pizza store owners? Is there some sort of tree/wood shortage in Naples that I don't know about? It's a possibility. A quick photo search of Naples just turned out lots of pictures of garbage.
I suppose they could use garbage to bake their pizzas but unfortunately that would infringe on Domino's Pizza's international copyright laws.
So instead Naples probably exports their garbage to be used as toppings in
these pizzas
But alright let's say it is worth digging up coffins just to sell the wood. Would it still be any good? Doesn't it get all dirty and rotten under the ground with the worms crawling in and the worms crawling out and all that? I know every movie I see where zombies comes back to life, they just bust out of those things like tissue paper.
Yet zombies don't seem all that solid themselves .